Advanced Auto Repair & Towing History
Family owned and operated in Davis since 1982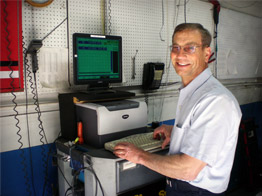 Advanced Auto Repair and Towing was incorporated, in Davis, in May of 1982 and opened it's doors in July of 1982. It has always been at its original location at 965 Olive Drive and has expanded four different times. Originally it had three employees and 1200 square feet of shop space. It now has 8000 square feet of shop space and seven employees to serve you. In 1989, the shop converted from messy hand written invoices and ledgers to a completely automated bookkeeping system. Now our computer has your vehicle's history available within seconds to help you maintain and prolong the life of your car. The shop is an active member of the California Automotive Service Council.
Our Staff
Our friendly and qualified staff makes us stand apart from our competition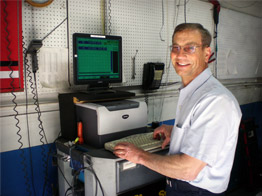 Manager
Randy Ross has been the manager at Advanced Auto since 1982. Randy has over 35 years experience in repairing cars and has been a manager since 1977. He has held a smog license since 1974. He is an ASE certified Master Automotive Technician and a licensed smog technician. He has a degree in Business Administration from National University. Randy manages the shop's long term goals and business plan.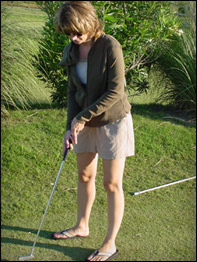 Business Manager
Juliette Ross is our business manager. If there is a billing question, she's the one to speak to. She is very meticulous and helps keeps everything running smoothly.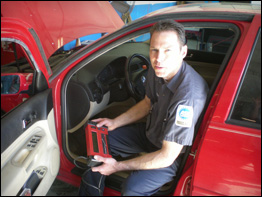 Service Manager/Shop Foreman
Kevin Jones has been the service manager / shop foreman since 1998. Kevin is also an ASE certified Master Automotive Technician and a licensed smog technician. If you have a question regarding car repairs, ask Kevin.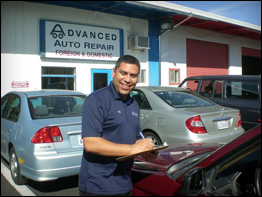 Service Advisor
Paul Garcia is our service advisor. He can advise you as to the type of service your vehicle needs and the cost involved. He can schedule your appointments, arrange for your free local courtesy rides or reserve a low cost rental car for you.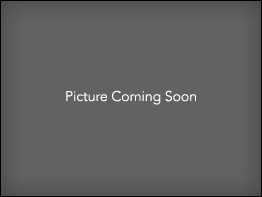 Office Personnel
Debi Lasker has been keeping the office organized since 1988. She keeps our files neat and organized so that we can find your vehicle history in a matter of seconds.