Welcome to Advanced Auto Repair & Towing
Your one-stop shop for all your automotive needs in Davis!
We are a proud member of the Better Business Bureau since 1991 and have an A+ rating.
We are conveniently located near Interstate 80 & Richards Blvd and we are a short walking distance to downtown Davis, the UCD campus Amtrak, and a Unitrans bus stop.
Family-owned and operated, Advanced Auto Repair and Towing is dedicated to excellence in service and has been serving the Davis community since 1982. We service and repair most makes and model vehicles including foreign, domestic, and hybrids, from oil changes and tire repairs to engine rebuilding. We are your smog inspection/repair experts.
In addition to the finest in automotive repair and service, we offer:
Early bird / late night drop-off available.
Schedule appointments by phone or online.
24/7 towing and emergency road service.
Smog inspection appointments.
12 month, 12,000-mile limited warranty on all repairs.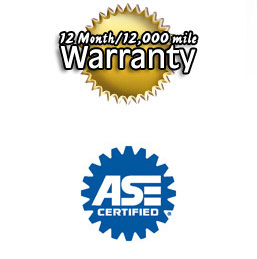 PRIVACY POLICY: The only information collected is the information that is submitted on the contact form and the scheduling form. It is not shared with other parties and is used for internal purposes only. Please check back periodically for changes to this privacy policy. Thank you. October 21, 2013.